2023 SPRING WORKSHOP

The Power to Do Good: The Use & Misuse of Power in the Church
Presented by Dr. Amanda Benckhuysen - CRCNA Safe Church Ministry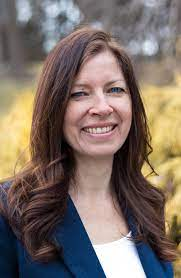 3-hour workshop at the March 2023 BC classis meetings
Langley Immanuel CRC* - Tuesday, March 7: 5:50pm – 9pm
OR
Burnaby Nelson Ave Community Church* - Wednesday, March 8: 8:50am – 12pm
Churches are meant to be places where people can worship God and grow in faith – free from harm. For many it's a place of pain, confusion, & hurt leading to profound emotional and spiritual wounding.
How can we support churches to be places of healing and help prevent harm?
ALL council members staff, leaders & congregants are invited to attend The Power to Do Good: The Use & Misuse of Power in the Church.
Participants will learn about:
the gift and responsibility of power & spiritual authority
stewarding authority in ways that lead to the flourishing of others
deepening our understanding of the abuses of power and how to prevent it
reflecting on the importance of establishing healthy boundaries for oneself and others
learning to cultivate a goodness culture in your congregation
Councils are requested to encourage ALL staff, council members & leaders to participate in this training event.

This workshop fulfills the recommendations of the Addressing Abuse of Power Committee Report to Synod that all ordained pastors and office bearers participate in Abuse Of Power Training.
Click HERE to register. Registration is not required, but it would be helpful to know how many people to expect. If you have not registered but can make it at the last minute please do join us!
*Immanuel CRC: 21713 50 Ave, Langley
*Nelson Ave. Community Church: 5825 Nelson Ave, Burnaby
Contact: Faye Martin, Abuse Prevention and Response Coordinator, BC Safe Church: faye@bcsafechurch.com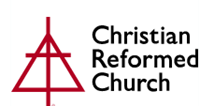 ___________________________________________________________________________________________________________

BC Safe Church equips churches to cultivate safe communities for all people.
Through a trifold mandate of education, support, and Advisory Panel response, we help churches to develop and implement procedures that reduce the risks of abuse.